To find the best body washes for acne prone skin, we've taken a good, skeptical look at a whole boatload of them — here are the results!
There's no shame in having acne, even if it crops up in parts of your body other than your face. Even among adults, there's no part that's really immune. And if you perspire a lot or wear tight or heavy items of clothing, you may be enabling the little pests to pop up.
And then there's your skin type. Skin that is prone to dry out will be prone to acne, as will, yes, oily skin. You may use a moisturizer all over your body, but one of your big weapons is the body wash. Body washes have a thinner consistency than shower gels. Body washes are less fragrance-intensive than gels, and that's helpful for body washes.
Most of all, though, many body washes have exfoliating properties, with medication that fights acne.
Therefore, a body wash may be a great option if you're visited by acne. We've taken a good, skeptical look at a whole boatload of them—here are the results!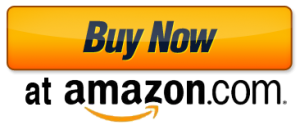 The bottle is classy and fine-looking, the kind of thing you'd expect to see at a spa. And it's not deceptive. This product uses high-quality, natural ingredients. The formulation is all about fighting bacteria, and for this it uses high-end fauna like Foraha, Karanja, and Sea Buckthorn.
Foraha is a dark oil from the nut of the Alexandrian laurel balltree. It's a well-known anti-inflammatory and with its fatty acids, promotes the quick growth of new cells.
Karanja oil comes from the seeds of the Pongam tree and has been used in India for thousands of years. It has been used for eczema and has antiseptic qualities.
Sea Buckthorn comes from a shrub found in coastal areas of Asia and Europe—it's an exfoliator and cleanser.
All of these are as gentle as they are natural, and when teamed with Aloe Vera, they give you a great soothing feel. This is also a body wash for acne on back and chest.
But this big bottle also includes Tea Tree and Manuka oil, with a side of Vitamin B. Other ingredients include Lemongrass essential oil, Castor oil, and Jojoba oil. Remember, moisturizing is the key—you get acne because your skin is dry—and that makes it produce too much of the oils that promote acne. And if your skin is naturally oily, this wash works for it as well.
It's a great complement to your face mask for acne, or shampoo.
Get stronger, healthier, blemish-free skin with this natural body wash.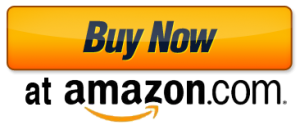 #1
This body wash is all about deep cleansing, but it also gives you exfoliation too. You'll get smoothness, not dryess, and your pores will remain unclogged.
The anti-acne medication in play here is a blend of salicylic acid, benzoyl peroxide and sulfur. Acne body wash with benzoyl peroxide are considered to be the most efficient.
These do the first phase of the work, reducing redness. After the exfoliation, when new cells come in, they'll be lustrous and supple.
The bottle is 16 ounces, and bills itself as giving 90 days of use. Even if it stops a bit short of that, it's still a nice convenience to be able to go a while between shopping.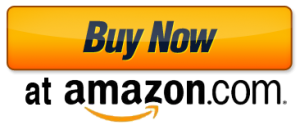 #2
CLn Skin Care was started by Dr. Adam Anwar after he found a nagging red patch on his skin. He didn't feel he could find any products to do the trick, so he partnered with a renowned dermatologist, and they developed their own.
With all the science on board, it's no wonder that the CLn team has developed a product that is completely gentle. It is bolstered by sodium hypochlorite and is free of steroids, triclosan, and parabens.
It's safe for everyday use and will get results in two weeks. Since it doesn't dry skin, it's perfect for acne-prone citizens. It's the best body wash for back acne. Take advantage of the work of concerned and passionate doctors who know what you're going through.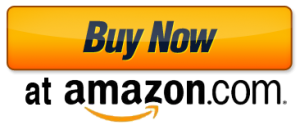 #3
Some of the body washes we'll be looking at will be OK for acne-prone skin, and even beneficial. But this one is formulated specifically for acne-prone skin. It's developed by dermatologists and gives you the one-two punch of salicylic and glycolic acids. If you've looked around our site at all, you know how beneficial those are.
To soothe after the good work of these ingredients, Murad brings licorice and green tea extracts. Now, if you're looking for a lot of lather and foam, this may not be the best for you.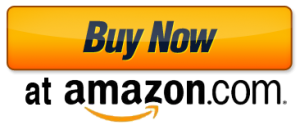 #4
What is a buffing bead, you may ask. Well, in this case, it's a tiny bead of jojoba oil. These work to open up pores and exfoliate them. The presence of this rich oil helps keep the detergent from drying the skin.
As with some of the other products reviewed, PTR beads includes a compound of salicylic and glycolic acid. These are great acne-fighting ingredients, though if you're in great need of them, you'll want to use a moisturizer or some product that you don't rinse off for longer exposure.
Other ingredients include cinnamon bark and Aloe Barbadensis Leaf.
One thing to like about this product is its light but refreshing citrus smell.
We have to say, though, it is tested on animals.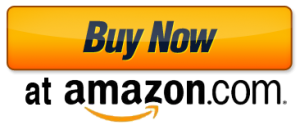 #5
This is a somewhat interesting and unique body wash. It may not be for everyone, but then again, for some users, it may be the only product to use. It doesn't use Propylene Glycol or Sodium Lauryl Sulfate. Instead, it goes with Benzoyl Peroxide, at 10%, and that's the ingredient that does the lion's share of the work. It destroys bacteria and prevents further breakouts.
The reason it may be the only one that some users swear by is that it has no fragrance, isn't tested on animals, and has no parabens.
When you order Humane Acne Wash, you get an e-mail with detailed directions, since it isn't like all other washes. First off, it's definitely not for sensitive skin. Also, it causes redness, and even drying among some users upon application. This is just temporary, but can be alarming. It may even be the case that some acne will actually occur while your skin is getting used to the product, but if this persisted, the company would've gone out of business long ago. The unique blend of ingredients actually works for some people when all others have failed.
Check this baby out, and if you feel it's right for you, it may be worth a shot.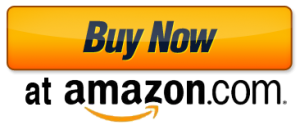 #6
You have to stop a problem at its roots, right? Well, what tea tree oil gives a guy or gal is relief from impurities—you do that, you're going to cut down on acne. It will clear out the pores, and that's a big part of the battle.
One of the other ways it's awesome for you is that it regulates your skin's production of oil—no excess sebum, yet no dryness either.
This concoction in its stylish green bottle will leave you feeling refreshed. The natural tea scent may be a bit too earthy for some users, but it won't last long.
As with many of these products, the Body Shop's wash is free of parabens.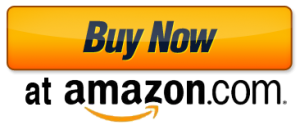 #7
You definitely shouldn't shy away from bar soap, not if it gives your skin some nurturing ingredients. This cleansing bar has a lot of the same ingredients as the traditional washes. One of these is salycilic acid, and you also have some Zinc PCA.
Carrying the strength of a bar, it's particularly good at getting rid of impurities, and, as we've said, it gives you a relaxed feeling rather than dryness. As you can see, even if this doesn't have a lotion or gel quality, it unclogs pores, using anti-acne ingredients as intended to give deep, long-range cleaning.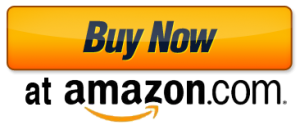 #8
If you're looking to kill bacteria, this panoxyl body wash very well may be your first choice. It is full of Benzoyl peroxide, which is a great bacteria slayer. In fact, it has as much of it as you can have without a prescription.
Now, while Benzoyl peroxide kills bacteria, exfoliates, and cuts down on inflammation, it may not be too strong for those with sensitive skin.
It's good to know some of the other ingredients, a curriculum of acne-fighters: lactic acid, castor oil, glycerine, and sodium lauryl sulfate.
The makers recommend starting out once a day and then moving to a higher frequency, as well as not using in combination with other acne-fighters with other active ingredients.
Eau Thermale Avene Cleanance Cleansing Gel
The big three ingredients in this gel are spring water, Monalaurin, and Zinc gluconate. These ingredients not only cut down on inflammation but also reduce the production of sebum, which is, you might say, the main ingredient in acne.
Users have found it works great on blackheads. You may find it dries the skin some, and may opt to use a moisturizer with it, but one really should use a moisturizer anyway.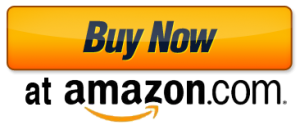 #9
This one falls into the category of made expressly for acne, with preventative ingredients. Namely, Neutrogena gives you Salicylic Acid microbeads that penetrate deeply, healing your very skin cells. Your skin will emerge as smooth as it is clear.
Some people may found the scent to be a bit much.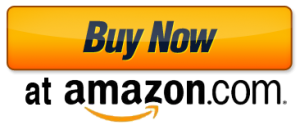 #10
This gel gives an interesting blend of powerful and more gentle ingredients. It combines Salicylic Acid with Tea Tree Oil, which both destroy acne at the surface and kills the bacteria that promote acne. This combo will also give you exfoliation.
One of the niches this gel fills is that it's particularly environmentally friendly. It's made using sustainable practices, and that includes the use of recycled materials. It doesn't test the products or ingredients on animals, is free of parabens, sulfates, or phthalates, and also free of gluten. You can find this acne body wash at Walmart.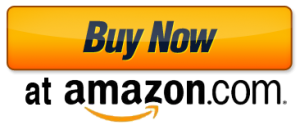 #11
As the name indicates, this interesting body wash is powered by Tea Tree oil. This oil, as we just mentioned, is a great antibacterial. Yet it also functions an antifungal and astringent. Sulfur powder helps to get rid of the impurities that cause acne, meaning that this wash helps on both ends of the process. The Sulfur is also instrumental in furnishing minerals to the pores.
Now, many of these washes like to include ingredients that soothe the skin and reduce any redness, etc. With Treeactiv it's Calamine powder, in ingredient your grandparents will remember. It has a mineral called kaolin which is said to promote a smooth and bright complexion, as well as eliminating dark spots.
This product is meant to remove acne from all over one's body.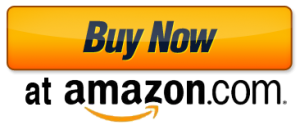 #12
While body washes tend to be somewhat soothing, ones that are meant to do serious skin-cleansing work are thought of as harsh, and a lot of people look for something that is as gentle as possible, while still being good for, in this case, acne-prone skin.
Well, sebamed's liquid face and body wash for sensitive skin specializes in gentleness. I mean, the product is free of soap! It's free of soap and of alkali.
Instead, it nourishes skin with Vitamins B 2, 3, and 6, Vitamin H, Lysine, Glycol Distearate, and allantoin. These ingredients are meant to facilitate healing of your skin. Allantoin is a soothing agent.
This product is not tested on animals. It comes in a 1-liter colossus of a bottle.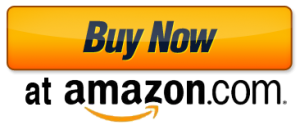 #13
If you're interested in a combination of Salicylic Acid and Tea Tree Oil, Exposed's body wash gives you another option in this area.
More specifically, it contains a complex of Glycolic and Salicylic Acid to go with the Tea Tree Oil. You may remember reading in some of our other reviews that Glycolic Acid, like Salycilic, is a an alpha hydroxy acid. (Incidentally, citric and lactic acids are examples of glycolic acids). To the point, Glycolic works as an exfoliator, while also doing double duty to lighten problem spots on the skin.
So, that's a pretty good arsenal, and you know that Tea Tree Oil is natural and gentle. Exposed Acne Treatment has a good reputation for beating acne, and it does this without over-drying the skin.
One of Exposed's big draws is that it's paraben and sulfate free.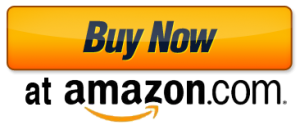 #14
This body wash has a 10% solution of medical-grade Benzoyl Peroxide, which, as you've read, kills bacteria that causes acne and helps with inflammation. Other than that, the list of ingredients is the shortest of the bunch—it also has coco betaine and a few other non-active ingredients.
The coco betaine is derived from coconut oil, and this will give you some emollient effect—if the sealing of moisture is a big priority, this wash probably won't be your first choice.
One nice thing is that the Dr. Song folks offer a refund if you're unsatisfied, and you don't even have to return the bottle!
All About Body Washes
Body washes have existed for more than a century, but for a long time, didn't come close to replacing the old-fashioned formula of a bar of soap and a wash cloth. They are now very common and have recently been recognized for their health properties, not merely as a way to carry out necessary hygiene.
As we stated at the top of this guide, body washes can be easily distinguished from shower gels because of their consistency. And while gels can be soothing, some body washes are put together more expressly to do deep cleaning—even if a particular one isn't marketed for acne relief, the cleansing and exfoliating and bacteria fighting generally serve that purpose.
This doesn't mean that as a part of your skincare regimen, you absolutely have to privilege body washes over shower gels or even soap. It's really a matter of the ingredients of the product you use, more specifically how well they hydrate and exfoliate.
However, there's no question that body washes are very beneficial to people with acne-prone skin. The idea is pretty basic—rather than washing with liquid soap or bar soap or a shower gel and then using a moisturizer or even a foundation just on your face, it makes sense to do your body washing with a body wash, thus creating a foundation for these other products to work. Further, other acne-control products aren't meant to be used all over your body.
Choosing a Body Wash
While we've looked at particular products with a critical eye above, this is where we look at the principles underlying your choice. We'll now go into further detail about a guiding criteria for choosing one, and this will allow you to draw up some checklists and check each product.
Skin Type
First of all, you have to know your skin type, which can be broken down into oily vs. dry, the two types that will lead to acne. Because you're experiencing acne doesn't mean you have an oily skin type.
First, you could be experiencing irritation due to wearing skinny jeans or spandex, sweating in situations where you can't take a shower, etc. That can cause breakouts, as can dry skin, which prompts your body to overcompensate with too much sebum. Once you determine this, you can look, above, at the various products. We've mentioned, for example, that some do dry the skin some (though usually on a very short term) and those products wouldn't be your preference if you have dry skin.
Acne-fighting Ingredients
A body wash isn't, by definition, an acne medication. However, many body washes do have explicit acne-fighting ingredients. Here are some of the best anti-acne ingredients to look out for.
This is a beta hydroxy acid. Whether an acid is alpha or beta has to do with its molecular structure—betas, like salicylic acid, are more soluble and penetrate the skin more deeply, making them better that alpha hydroxy acids for acne, even though alphas are perfectly fine.
In any case, one of the benefits of salicylic acid is clearing off dead skin cells. It also eliminates redness.
It also unclogs pores and has some role in killing sebum, which is the chief oily-waxy acne causer.
Tea Tree Oil
Tea Tree Oil is a nice disinfectant. It works well in unclogging pores, and penetrates the skin deeply. Its organic, non-chemical nature is reassuring to a lot of people, and you can see it has a lot of the benefits of Salicylic Acid. Now, go up and down our list, perhaps using your browser's search function, to find the many washes that feature this great oil.
Benzoyl Peroxide
OK; if you find one of our recommended washes that use one of the two substances above, go with one of them, while also weighing all the other factors. However, we want to mention one other indicator of a good body wash. Benzoyl Peroxide in a killer of the bacteria that causes acne. Like Salycilic Acid, it reduces inflammation.
The reason I don't recommend this quite as highly as the other two is that it can dry skin and isn't a great fit for everyone, particularly folks with sensitive skin. When choosing between either Salicylic Acid or Tea Tree Oil and Benzoyl Peroxide, you'd probably be better off with one of the first two.
To Avoid
You may wonder why such-and-such product didn't make our list—it may be because of one or two problematic ingredients. Or, if a body wash did make our list while having one of these, it has other great benefits that can make up for it.
Sodium Lauryl Sulfate
This is just a harsh chemical. It can be found in detergents and toothpastes, and is actually used to set the baseline in tests to see if certain substances are irritating to skin.
Parabens
OK, if you've read through the reviews, we keep saying "this is paraben-free" as if parabens are arsenic. We're not going to go over this in every review, so here's what all the fear is about: parabens are used as preservatives, which some cosmetic companies may find useful. But they irritate the skin. More and more companies are being sure to steer clear of them, and we've clearly given credit to paraben-free washes.
Qualities to look for
So, we've gone over some of the best ingredients, with some description of what they do. But it's important to focus on the actions you'll want out of a body wash, and not just ingredients that perform them.
Why? Not only does this allow you to know why you're putting certain things into your body, controlling your health, but also it helps you choose better. The ingredients listed above aren't the only ones that do some of the good things they do. For example, jojoba beads (found in Peter Thomas Roth Blemish Buffing Beads) unclog pores, just as Salicylic Oil does.
You're looking for ingredients that help you in the ways I'm about to spell out—if you find various botanicals or others that do the trick, you may choose them. Salicylic Oil, Tea Tree Oil, and Benzoyl Peroxide are the best acne-fighting ingredients, and the ones most commonly found in our recommended washes.
So, here's what you want a wash to do:
Hydration
Again, don't believe that moisture is your enemy. Even oily skin needs to be hydrated. Washes with natural oils (jojoba, foraha, karanja, safflower) are beneficial.
By the way, those ingredients are called emollients, meaning that they fill in tiny cracks below the surface of your skin, sealing in moisture.
Another type of ingredient to look out for are humectants, which draw water molecules from the air around you to your skin. These include glycerol and lactic acid. Almost all of the washes I've recommended have either an emollient or a humectant, often both, and sometimes nearly a dozen emollients.
Exfoliation
Quiz, what does this mean? Yes, exfoliation is breaking down and removing dead skin cells at the surface. This will cut down on redness, and nice, healthy, moisturized skin cells should replace the old ones, giving you healthy, clear, lustrous skin.
Anti-bacterial
This is where the Big Two—Tea Tree Oil and Salicylic Acid come in. They are the most powerful anti-bacterials, and they help to keep you acne-free on an ongoing basis.
Unclogging of pores
I don't have to tell you that working to fix acne while allowing pores to stay clogged just won't work. While the Acids and the Tea Tree Oil will be your best defense here, as I just mentioned, jojoba oil helps, as does Vitamin E and any antioxidant.
Check out this interesting video on Youtube on the Best Body Washes for Acne Prone Skin.


How to Use Body Wash
There's not a whole lot to say here, but a couple of simple tips can save you some grief. First off, when you use a product for the first time, you may choose to test in someplace inconspicuous, like the back of your knee, etc. This will minimize discomfort if there's any irritation.
The only other thing to know is to be gentle. If you're struggling with skin problems of any kind, including acne, you don't want to scrub and fight with it. That will only alarm your body and make it produce more sebum, keeping the bad cycle alive.
You may wish to use a moisturizer after each shower to make sure you don't dry out skin.