Our team has gone through some serious work to find the best foundations for acne prone skin.
We reviewed 15 foundations looking for the best foundations for acne prone skin (well, 16, including our top pick), to disappear that acne.  We've ranked these magical products on their ingredients, coverage, and extra features.
The most basic of all makeup, foundation, dates back to ancient Egypt.  In modern times, the great makeup company Max Factor rolled out the first foundation, Pan-Cake.
This was made of talc, making it an all-in-one powder, replacing a combination of oil and powder.  It was a huge breakthrough.
Today, foundation is available in Cool, Neutral, Warm, and in many varieties.  There's no doubt that you've owned at least a couple, unless you're just getting started with makeup.
In addition to getting your complexion uniform and pretty, foundation can serve another very important purpose.  If you have acne-prone skin, foundation can be one of your answers!
Skin is acne-prone if it's oily or has clogged pores.  We won't get too graphic.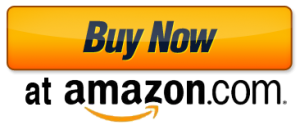 This foundation has everything, and works in every way.  Coverage is the biggest thing for a foundation, especially for acne-prone skin.  Most women will choose a full-coverage formula like the one in Lorac.
The foundation sets up quickly, and that is absolutely crucial for acne-prone girls.  It means less work with the brush and less stress on the skin, and that will help you get the most out of your efforts.
The pigmentation is nice, and the finish is a semi-matte.
As for ingredients, they are top of the line.  Know that Lorac is free of parabens and oils, as well as fragrances.  They're not lying when they call it "natural."  It includes many extracts of natural items like papaya, and citrus lime, and is water based.
I'd call olive leaf extract the main "special ingredient," while the Vitamin A is nice too.
So, we've got good coverage and pigmentation with this one, and it lasts long, too.  It's not the cheapest, but if you're not going to spend a bit on your skin's health, what's up?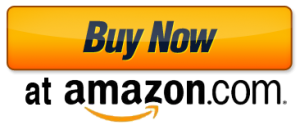 #15
As with our top pick up there, the E.LF. is a creamy, big-time foundation.  It offers serious coverage, so you don't have to go heavy on it.  The finish is matte.
Basically, ingredients are everything, and if you want to bring out the big guns, this is the one for you.  In addition to Aloe, E.L.F. Acne Fighting Foundation contains Salicylic acid, Witch Hazel, and Camphor.  Salicylic acid unclogs your pores, a big factor in wiping out zits.
Now, you may be thinking that something called Salicylic acid sounds harsh. Yes and no.  It's available in treatments like cleansers and cleansing pads.  That is probably too harsh and will dry and redden skin, and that's why foundation is your better option.  With all the other ingredients in E.L.F, the foundation is a safer way to deliver some Salicylic acid.
If your skin dries, you may switch to another foundation for a week or two, but Salicylic acid does need to be used on an ongoing basis or it will lose its effectiveness.
This full-coverage foundation comes in buff, caramel, coffee, porcelain, and sand.
It is not tested on animals.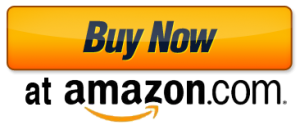 #14
Your skin is acne-prone.  You need to fix that.  But what's the point if the foundation you use looks unnatural?  We all need something that meets the natural intricacies of our skin — we're all unique like snowflakes.  A perfect naturalness goes way beyond just matching the tone.
The special thing about MNYFM is that it mattifies your skin and erases your pores.  A lot of foundations actually accentuate your pores, and that's not what you want.  Maybelline's foundation gives a great matte finish without a powdery effect, but, obviously, without the shine.
That's because the micro-powders absorb your skin's oils.  Yeah, when you're trying to stop oily skin, you may not want to put oil on it—MNYFM is oil free.
It gives a 12-hour buildable coverage.
The product comes in 24 colors.  That's probably too many to name, but some of the most common are porcelain, natural ivory, classic ivory, toffee, and classic tan.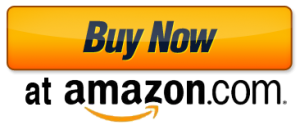 #13
This foundation is all about love.  It's a basic, reliable, no-frills product that gives you silky smooth coverage.  It's a moderate coverage and one that looks nice and clean, never clumpy.  Clinique Anti-Blemish is oil free and lightweight, and excels mainly at covering up redness.  Essentially, women with blotchy or spotty skin will get the most out of this.
Not only that, but this little helper actually prevents breakouts!  If only they could put something like that in a bottle and sell it.  Hey, wait…
Anyway, Clinique helps reduce wear and tear of other makeup and doesn't leave your face with that makeup-harassed look you often get.
Anti-Blemish Solutions can be applied either with a brush or with your fingertips.
A common problem with foundations is that they're not available in enough shades.  Clinique Anti-Blemish fixes this in a big way, coming in 12 shades.  These include fresh porcelain beige, fresh alabaster, cream caramel, fresh honey, fresh sand, fresh ginger, and fresh clove.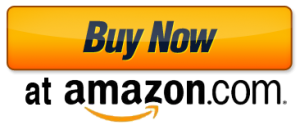 #12
This is a pretty handy tool for women with serious acne problems.  It's a combo foundation and skin-clearing treatment.  One main ingredient is salycilic acid, definitely a big gun, if not to be used for too long.
It's a powder, and if that's your preference, you should be happy with the level of coverage, which may not be quite as much as you'll get from creams and liquids.
Basically, because this product reduces sebum over time, it proves to be a good remedy for reasons other than the coverage itself—worth looking into.
It's noncomedogenic.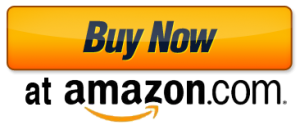 #11
Have you discovered mineral powder cosmetics? They're pretty big lately because they are all-natural and hypoallergenic.   They're also environmentally-friendly, since, after all, they come from the environment itself.  That's always something to think about, though I realize we have acne issues here.
Anyway, the minerals mostly used in mineral powder makeup are zinc oxide, titanium, and mica.  Sounds kind of lovely, yeah?  Mica skin!  Anyway, this might well be the Best Foundations for acne prone skin.
Here's the thing, though.  While this is all very well and good, the special ingredients I want to highlight are a blend of Vitamins A, B, and C, which are antioxidants.  Yes, we're fighting acne here, but when you can get a product infused with really healthy things like this, it's something to factor in.
It has a medium coverage that is super-smooth.  It's not the big guns, and as such it gives a nice coverage with no chalkiness.  It lasts five or six hours safely.
Please be aware that if you know you have a sensitivity to bismuth, this product will make you feel itchy.
text-link product-title-link product-rank-10″ rel="nofollow" target = "_blank" href="https://www.amazon.com/Neutrogena-Skinclearing-Makeup-Natural-Ivory/dp/B001MS7GYW/ref=as_li_ss_tl?th=1&linkCode=ll1&tag=hima01-20&linkId=0e3f5133a8ff3aa33b8f04287a5acf5e">Best Foundations for Acne Prone Skin #10: Neutrogena Skinclearing Makeup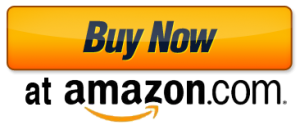 #10
This is a product to take notice of, particularly if you have a long-lasting acne problem.  This unique product prevents acne in addition to concealing it.
The special ingredient here is known as the MicroClear technology.  This technology, first and foremost, unclogs pores.  It combines Salicylic acid with sebum dissolvers.  Salycilic acid is what unclogs pores, while sebum is the oil that is supposed to lubricate skin, but that can cause acne.  So that's how this technology goes straight to the source to help your acne problem.
The foundation is oil-free and liquid.  It gives coverage that works well with combination skin—an even coverage though not really full.
As far as friendly, natural ingredients, this makeup contains Vitamin C, Aloe Vera, Vitamin E and Vitamin A.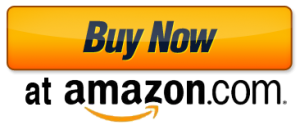 #9
This foundation is all about the coverage.  It gives a medium-full coverage, coverage that lasts 24 hours.  However, the best thing about the coverage is that it looks outstanding.  It's a very smooth coverage with a lovely matte finish.  We really liked the way this foundation looks.
L'Oreal's Paris is valuable because it dry skin, highlight dry patches, or oxidize.  It doesn't have to be set with a powder.
This demi-matte finish gives a light feeling, and that's quite a find for someone with acne-prone skin.
With this L'Oreal product, you can choose from exactly a dozen shades: classic ivory, shell beige, natural buff, golden beige, natural beige, sun beig, fresh beige, caramel beige, classic tan, crème café, soft sable, cocoa.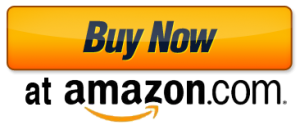 #8
This product does not mess around, and it's one that you may turn to if you have heavy acne problems or heavy redness.  Very light skin that gets seriously irritated by the sun will benefit from Illuminare; yet, by no means is the concealing foundation limited to that type of skin—it's actually fantastic for beige skin.
This is great for a lady who doesn't want to have to rub on multiple layers of foundation.  A little goes a long way with this strong foundation.  Obviously, the coverage is full, and it gives you a semi-matte finish.  Illuminare is oil free.
One interesting thing about Illuminare is that it provides 20 SPF sun protection .  Now, that's a pretty neat trick, meaning that you don't have to glop yet another layer of product on your skin.  That can make this foundation a must-have if the sun is an enemy of your skin and a good candidate for Best Foundations for acne prone skin.
If you're more into the quality of the finish and want full-on matte, you'll probably have to go with another product.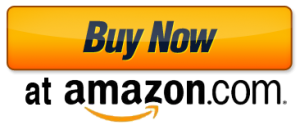 #7
You may be familiar with Oxygenetic's standard-formula cosmetics.  In any case, the acne-control version comes from a name you know you can trust, and it's a unique product.  Rather than being water based, it is made of Aloe Vera Barbadensis.
Another tool in acne control is the salicylic acid we've talked about above.  Remember, you don't want too much of this for too long, and Oxygenetix delivers here by supplying 2% time-released salycilic acid.
It gives medium-full coverage, and comes in beige, crème, ivory, opal, pearl, and taupe, meaning that it isn't quite for everyone, but effective for ladies who take one of these shades.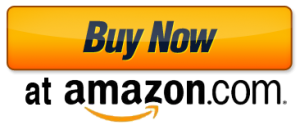 #6
All righty, makeup wearers.  You need to have some nude in your collection, right?  This nude foundation is there to let the color of your skin shine and shine through.  Now, we're not talking about an oily shine, natch, but a pretty skin glow for girls who want the natural look.
Here's something! You've heard about low-weight or ultra low-weight foundation.  This one is weightless. A weightless fluid.  Not too shabby, right?
Now, it's missing any weight that might bog you down.  Is it missing anything else?  This makeup is an absolute free-for-all: gluten free, paraben free, fragrance free, oil free.  Since it's over-the-counter, it's even dermatologist free, though it is dermatologist approved.
The pros of this unique foundation include how easy it goes on and a sheer finish.  However, on the con side, it does come off easily, which may mean re-applying during the day.  This may be a part of your arsenal, though not quite your weapon of choice.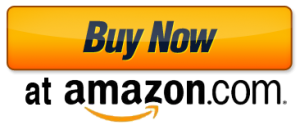 #5
As you can see by the name, this foundation focuses on the problem specifically.  It includes medicated ingredients, so it's not just a concealer.  Since it is designed to keep breakouts from coming back, it's absolutely something to be aware of.
Clinique Acne Solutions has a natural look and gives full coverage.
Some foundations can be frustrating because they are too dark.  Score and advantage for Clinique here.  It comes in too many shades to name, but they include fresh fair, fresh alabaster, porcelain beige, fresh honey, fresh vanilla, fresh golden, and fresh amber.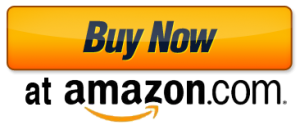 #4
This foundation comes in a package that is pretty much a cube.  It is designed both for sensitive skin and for acne-prone skin.  Medicube Red Cushion is noncomedogenic.
One of the main features of this foundation is the wonderful natural ingredients it's made with.  These include tea tree leaves and centella extract.
The coverage you will get with the cube is very high.  And though we wish we could say it comes in fifteen shades, it comes in just two: light beige and natural beige.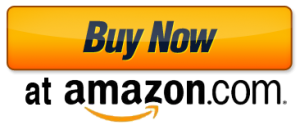 #3
Sunday Riley is another name you know you can trust.  Now, this primer is different fro a lot of the products we've reviewed, since it's sheer—something to take into consideration, particularly if you have heavy blemishes to cover.  You may wish to go with a foundation on top.
The key component here is Rejuvenox, a petrochemical that works to heal and smooth skin—it's an oxygen carrier and moisturizer.  The oxygen gives a graceful and relaxed appeal to your face.
This lightweight product is paraben free.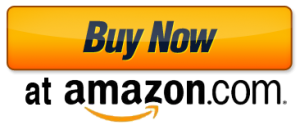 #2
This mineral foundation gives light but buildable coverage.  It's pretty well respected and well-known—I bet you've heard of it.  Perhaps the popularity comes from the ease of application and the smoothness of the product.
We found that it wore very naturally and light, with no itchiness.
This, in turn, may have to do with the natural ingredients.  All the ingredients in Real Purity are (as the name implies) not only natural but organic.  It's water based and free of parabens, dyes, etc.
Colors include tropical, honey beige, and caramel, with nine in all.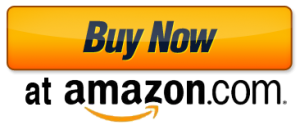 #1
Well, as we've seen, all of these products bust out their own particular ways of approaching the acne issue—all sorts of formulas, etc.  With Smashbox, it's Liquid Light Technology, a unique method that acts like photo filters to de-emphasize what you don't want to show.  While Smashbox isn't the only cosmetic to use LLT, it uses it to great effect with this product.  Specifically, the idea is to give the fullest coverage possibly while also not looking conspicuous.
This multi-award-winning foundation lasts long and moisturizing.
It's available in no less than 10 shades, including warm vanilla, golden medium beige, natural tan, and natural vanilla, just to give you an idea.  Smashbox is highly recommended!
How to Choose the Right Foundation
When you're looking for a foundation for oily and/or acne-prone skin, you naturally have to find the right one.  Above, we've given you really good info on all sorts of brands, but for you to use that info, you have to know which one is right for you specifically.
Finding that out means applying a lot of the same ideas any gal would use when finding the right foundation.  Acne-prone or no, you have to understand your skin and various basics that apply only to you before you can pick the Best Foundations.
Sarah Vickery, PhD, says that only 15% of women pick the right foundation, and that means there's a real skill to it.  Let's dive in.
Your Skin
You hear people talking about skin tone a lot.  That means just the shade of your skin, and it sets the baseline.  It can tell you how much sun protection you may need, and, in some cases, you may have a tone that not all brands cater to.  But beyond that, it isn't really your tone to be concerned about.
Instead, the boss concept is your skin's undertone.   A particular makeup will look different on different skin, and that's undertone: how your skin reacts to various shades of makeup.  When you're shopping for makeup you'll see the words "warm" "cool" and "neutral," and these apply to your undertone.
It's important to understand that warm doesn't mean lighter or darker, etc.  An undertone is not a measure of lightness or darkness of skin.  Here's an easy breakdown:
Cool- on the reddish side of the spectrum, with pink tones, though sometimes with bluish hintsWarm- yellow, gold, or peachy tones
Neutral- lighter skin—no pink or sallow overtones
The most common and direct way to determine undertones is to look at any part of your skin that hasn't been exposed to the sun, like the underside of your arm.  Simply locate the color of your undertones as described above.
You can also use the vein test, which is to get in some good light and examine your veins.
Bluer s put you in the cool undertone category.  Greener veins place you in the warm.
s that really don't skew into either of these spectra indicate a neutral tone.
The Foundation's Shade
Now, listen up, dear friend and makeup shopper!  Here's an important wrinkle, not to make a terrible pun.  What you don't want to do is say "I have warm undertones so I'm going to buy a warm shade."  (These warm and cool distinctions didn't come up much in our reviews because they refer to shades and the foundations come in a variety of shades.
So you need to refer to the package itself and it will have a label for warm, cool, etc.)  If you use a shade that matches your skin for coolness, etc., you'll be going too far in that direction.
Therefore, you'll want a shade that is essentially neutral, with subtle tones that head in your direction.  So, if you have warm undertones, a mostly neutral foundation with minimal gold or peach hints will be ideal for you, not causing you to have orange-face.
Now, what we're talking about here is just getting a sense of which foundation to try.  The final factor is actually applying it—in good light.  One little trick is to put the foundation on your jawline.  If, after you've done this, the color of your face is very different from that of your neck, that's the wrong shade.
Now, if your skin is acidic, you'll have to wait about half an hour to find out if the makeup has reacted to your skin and changed color.  If so, buy it a bit lighter.
Choosing Coverage
Coverage does a couple of things.  First, to our point in this article, it conceals blemishes, acne, etc.  Women with acne-prone skin, particularly those with very visible acne, will want a heavier coverage than others.  Full coverage (which is given by a few of our products reviewed above) is common and recommended for girls with troublesome acne.
But, remember that the level of coverage also makes your skin look less natural and more like the shade of the foundation.  If you're not concerned with having a natural look, the choice is clear—go full.  But if you do want to look more natural, letting the natural tones of your face shine through, you may go with a medium coverage.
If you are able to use—all other things considered—a foundation that has some anti-acne medication, that might allow you to tend toward a coverage that is closer to sheer.  Obviously, you can't go sheer enough to let some of your blemishes show.
As far as the type of finish—also known as the formulation—you want to go with matte.  Foundation is there to help you; unfortunately, it's possible for foundation to actually make your skin look more oily.  Matte-finish liquid foundations, and the most lightweight you can find, will work the best.
Applying Foundation
Finally, we get to the bottom line, the place where all the magic happens. You found your Best Foundations for acne prone skin, now it's all about actually applying the foundation.  It probably doesn't matter if you use fingers or a brush, as long as you have the skill with your fingers to get the kind of even and adequate coverage you'll need.
Start off with a thin layer.  From there, you can gradually add just a bit more to get as much coverage as you need without going overboard.  The thinness of the bottom layer will keep the makeup from being cakey or chalky.
In terms of actual spots of acne or severe blemishes, you may use concealer in addition to the foundation.
What's important is that you blend everything thoroughly.  This is how you get the even coverage that truly conceals the acne.  If you're not a good blender, you can actually call attention to your acne.
Now, at your discretion, you may choose to use a moisturizer before putting on foundation.  Even if your skin is oily, moisturizer can be beneficial because it helps the foundation blend in to your skin rather than sitting atop it in an awkward and conspicuous way.
Also optionally, you can go with a primer if you choose.  You don't have to use a primer, but it will give you a better chance of getting a nice matte finish.
Check out this interesting video on Youtube on the BestFoundations for Acne Prone Skin.


To Conclude
There are many, many products out there to help you in your fight against acne.  We hope we've helped them become a bit less overwhelming.
Basically, if you get a sense of what kind of finish and coverage you want, with some consideration of price, you can get started on one or two products and see if they give you what you need.  Just try to find one you like and stick with it—don't panic if the first couple you choose aren't perfect.